You are here
2018 Cherry Picks Restaurant Promotion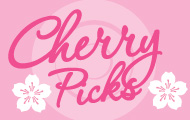 CHERRY PICKS RESTAURANT PROGRAM
PARTICIPATION DETAILS
DEADLINE: Friday, DEC. 22, 2017
CHERRY PICKS PROGRAM: Now in its 16th year, the objective of the Cherry Picks Restaurant Program is for the National Cherry Blossom Festival and the Restaurant Association Metropolitan Washington (RAMW) to highlight the area's vibrant and diverse restaurant scene for over 1.5 million attendees throughout the Festival, March 20 – April 15, 2018. Restaurants are encouraged to enroll in the program to highlight items from their seasonal, springtime menus in a designated Cherry Picks menu. Please note: the use of cherries as an ingredient is not necessary to participate in this springtime menu promotion.
PARTICIPATION BENEFITS:
All participating restaurants
MUST enroll by Friday, December 22, 2017.
Cherry Picks is a major marketing campaign that generates strong media coverage locally for participating restaurants and also extends presence into international media outlets. Restaurants will be widely promoted via Festival marketing and public relations efforts, including:
Cherry Picks Marketing Materials

Restaurant listing in the Cherry Picks press release, distributed in the Festival's press kit at the kick-off press conference to all major local, national and international outlets (March 1, 2018 at the Newseum)

You will receive (5) blossom decals per restaurant
Cross promotion by RAMW and the Festival via various platforms including Facebook, Twitter, and Instagram. The Festival reaches 100,000+ fans on Facebook and has 11,000+ followers on Twitter).
Dedicated e-blasts on Spring Menus to over 10,000 subscribers of the RAMW Diner Insider list

Cherry Picks e-blasts focusing on Spring Menus to over 19,000 subscribers of the National Cherry Blossom Festival list
Restaurant included in dedicated Cherry Picks page on nationalcherryblossomfestival.org

Cherry Picks news post featured on nationalcherryblossomfestival.org home page

Cherry Picks information on dedicated page on RAMW.org, linking to nationalcherryblossomfestival.org

Listed on dedicated Open Table Cherry Picks page
IMPORTANT GUIDELINES FOR PARTICIPATION:
Participation requires submission of three $50 gift certificates by January 24, 2018 for fundraising, promotional or publicity purposes of the National Cherry Blossom Festival. All gift certificates should be dated a year or more from the date of issuance; no bearer is required. Failure to provide the gift certificate by January 24, 2018 will void the restaurant from the program.

Gift certificates are to be submitted via email to

nwright@ncbfdc.org

or by mail to: National Cherry Blossom Festival, 1275 K Street, Suite 1000m Washington, DC 20019

Provide logo for use in promotional marketing (145 pixels x 145 pixels) by January 26, 2018

Provide a description of your springtime item(s) by February 16, 2018 to be included in Open Table listing
ABOUT THE NATIONAL CHERRY BLOSSOM FESTIVAL: The National Cherry Blossom Festival is the nation's greatest springtime celebration. The 2018 Festival, March 20 – April 15, includes four weeks of events featuring diverse and creative programming promoting traditional and contemporary arts and culture, natural beauty, and community spirit. Visit nationalcherryblossomfestival.org or call 877.44.BLOOM for more information and find us on Facebook (CherryBlossomFestival), Twitter (@CherryBlossFest), and Instagram (@CherryBlossFest)