You are here
Educated Eats + Stratford University Scholarship Open Houses
Join us for an admissions open house at Stratford University!
During the Open House you will be able to:
Meet our friendly Campus Deans & Directors
Socialize with current students & other prospective students
Watch (and taste!) mouth-watering culinary demonstrations
Tour the campus and visit classroom laboratories
Get your transcripts evaluated
Talk to our resourceful Career and Student Services Teams
Discuss payment & possible financial aid options
Register today for this free event!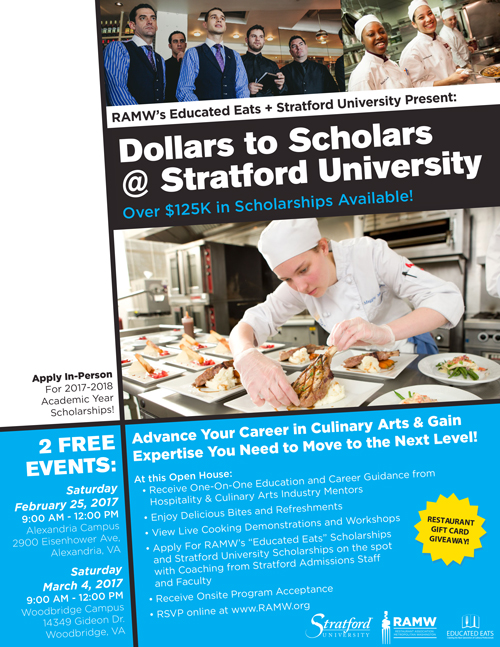 Saturday, February 25, 2017
9:00 AM - 12:00 PM
Alexandria Campus
2900 Eisenhower Ave., Alexandria, VA
Saturday, March 4, 2017
9:00 AM - 12:00 PM
Woodbridge Campus
14349 Gideon Dr., Woodbridge, VA