You are here
The RAMMYS Takes a Bite Out of the Big Apple!
In the heart of New York City's Greenwich Village is the setting of Best of DC, presented by
RAMW
and Events D.C. Seven of our 2016
RAMMYS
finalists and winners have collaborated on a seasonal menu that we are sure will honor the Washington D.C. food we've come to appreciate, know and love. Diverse in origin, unique in preparation and delicious in taste, the menu our chefs have put together takes great care to give New York a taste of D.C.
James Beard Foundation Best of D.C.
Tuesday, August 09, 2016 7:00pm The Beard House
167 West 12th Street, New York, NY 10011
Click here to make your reservation
Here's a look at the menu:
Hors d'Oeuvre
Latkes with Celery Root and Dried-and-Cured Lamb
Charred-and-Glazed Spanish Octopus Yakitori
Crushed Heirloom Tomato, Beet, and Campari Granita
Spicy Laab Shumai
Foienoli: Cannoli Stuffed with Foie Gras Mousse, Sicilian Pistachios, and Black Truffle
Dinner
Veal Tartare with Poutargue, Cancoillotte Cheese, Oyster Leaves, Argan Oil, Preserved Lemon, and Warm Niçoise Olive Fougasse
Squid Ink Tagliolini with Tuna Crudo and Nonnata di Pesce
Roasted Bone-In Turbot with Zucchini, Almonds, Cured Lemon Cream, and Brown Butter
Fermented Pork Sausage with Nam Prik Num, Fish Sauce Caramel, and Herb Salad
Roasted Lamb Sweetbread with Fennel Soubise, Pickled Stone Fruit, and Smoked Lamb Belly Jus
Whipped Ricotta Cheesecake with Passion Fruit Curd, Compressed Peaches, Almond Crunch, and White Peach Sorbet
Chocolates and Petits Fours
A selection of fine wines will be served with this dinner
Get to know the chefs of the night:
---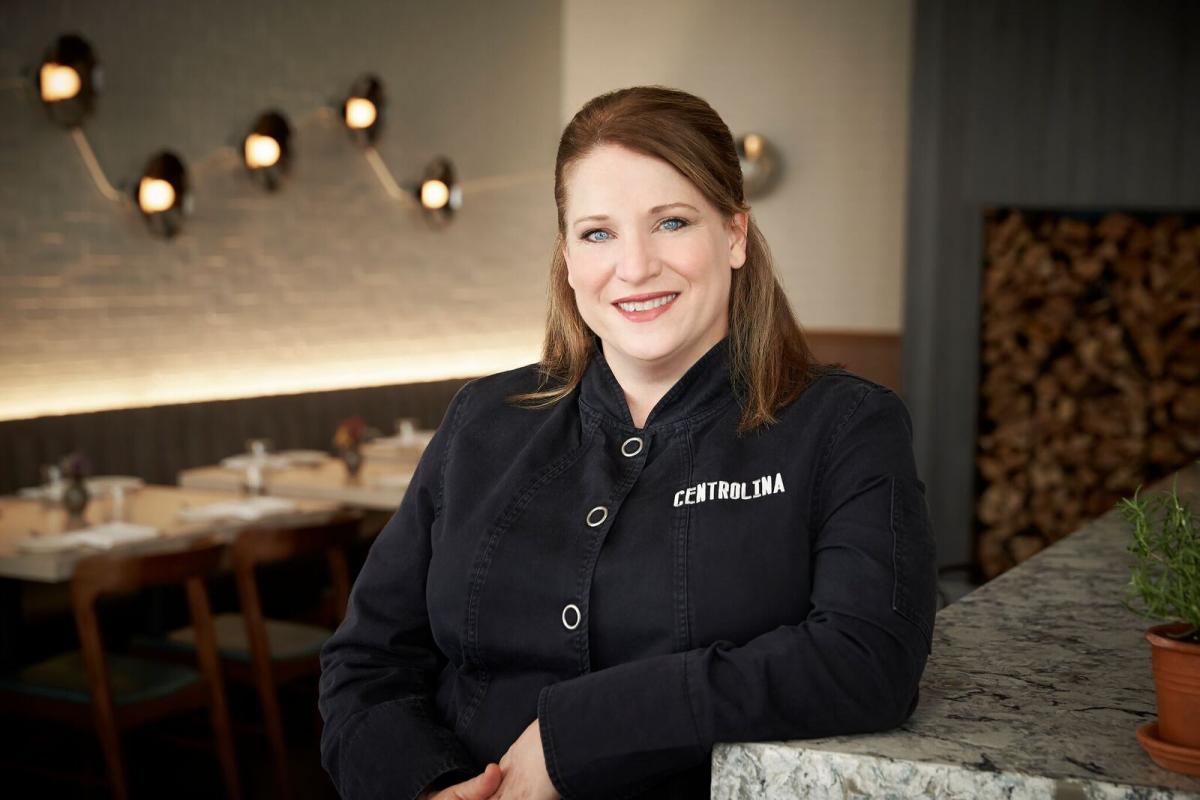 Amy Brandwein is the owner and chef of Centrolina, a combined seasonal Italian restaurant and market that opened in CityCenterDC in spring 2015. Additionally, Chef Brandwein owns Chef AmyB, a hospitality consulting company that advises restaurants, small business owners, and hospitality experts in the Washington, D.C. market. Throughout her career, Chef Brandwein has earned many accolades and honors, including a RAMMY Award, a nomination for Rising Culinary Star from the Restaurant Association Metropolitan Washington, and scholarships from the James Beard Foundation and International Association of Culinary Professionals. ​
---
Erik Bruner-Yang
Erik Bruner-Yang is a two-time James Beard Foundation Award nominee and the
chef and owner of Maketto and Honeycomb in Washington, DC. Bruner-Yang is also
the founder of Toki Underground, a nationally and locally recognized ramen
shop known for its hybrid Taiwanese style ramen, dumplings, and Asian-inspired
cocktails. In 2014, Bruner-Yang introduced Honeycomb, a local Asian grocery
offering local produce and homemade sauces and ferments located at Union
Market. In 2015, Bruner-Yang opened Maketto, a communal marketplace and
lifestyle brand combining retail, restaurant and café located at 1351 H Street
NE. Maketto received the 2016 RAMMY Award for New Restaurant of the Year.
Bruner-Yang and his restaurants continue to receive rave reviews from Bon
Appetit, The Washington Post, The New York Times, The Wall Street Journal,
Eater, and many more. Erik Bruner-Yang will be opening two concepts in the new
Line Hotel opening in Adams Morgan in Washington, DC in 2017.
---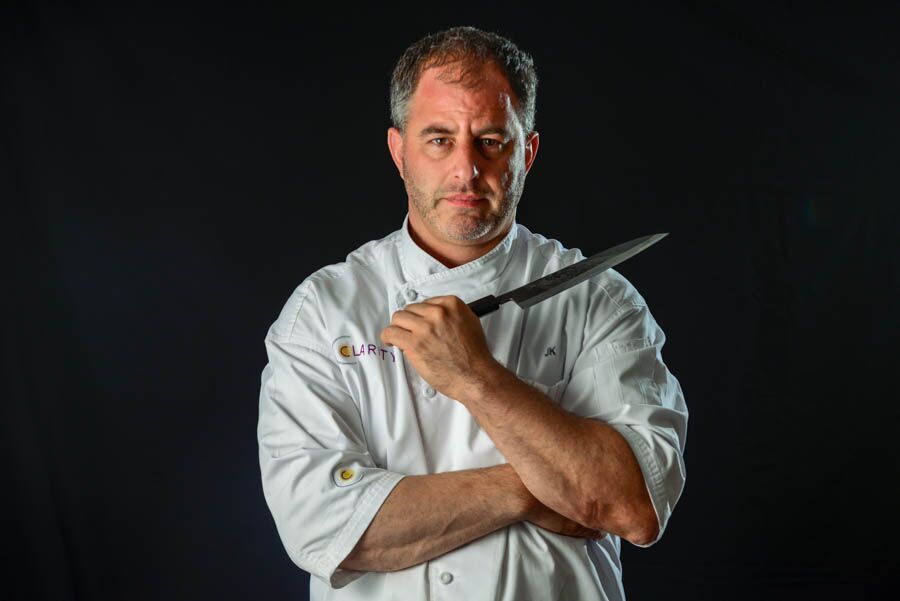 Jon Krinn began his culinary journey at L'Academie de Cuisine in Gaithersburg, Maryland, and after spending some time in kitchens around DC, he took off to France to work with the likes of Alain Ducasse and Michel Rostang, among others. Following his time in France he moved to New York city where he worked at Danny Meyer's Gramercy Tavern under Chef Tom Collichio, and at the famed Union Pacific. Settling back in the DC area in 2001, he opened 2941 Restaurant to critical acclaim. This is where he met a young L'Academie graduate named Jason Maddens.
---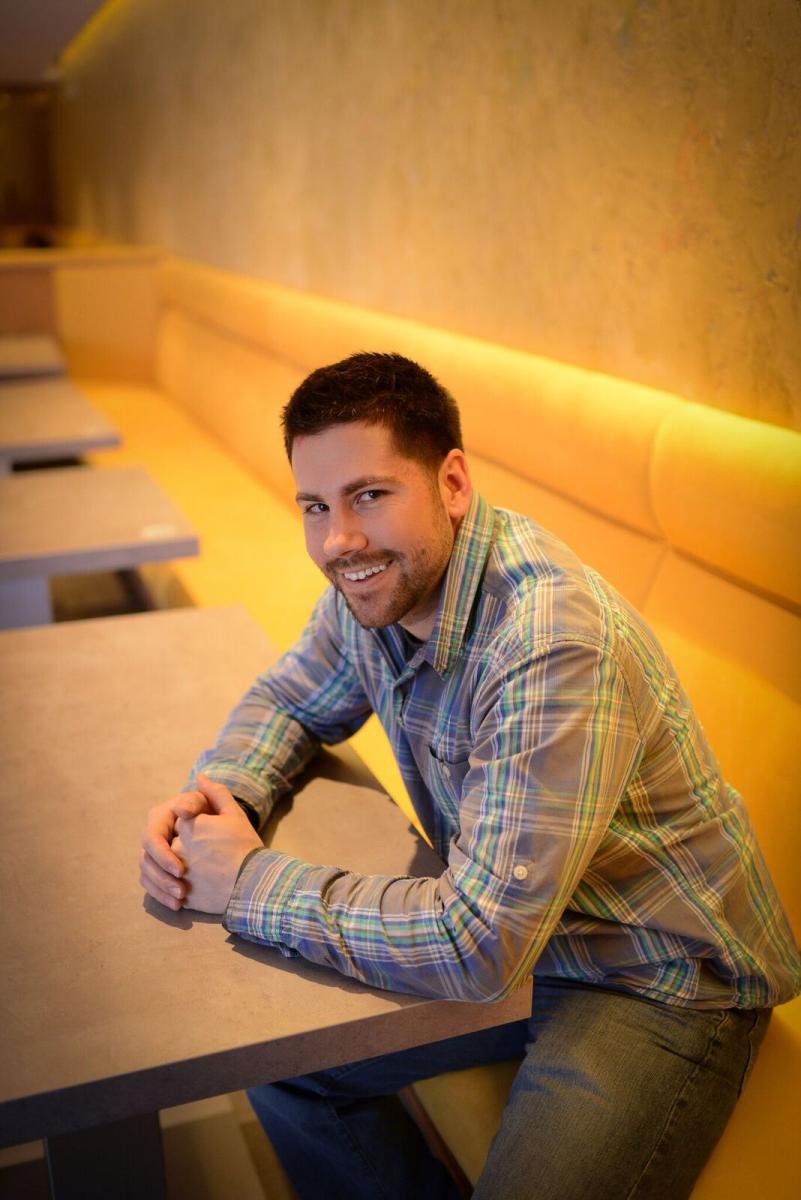 Jason Maddens found himself at the mercy of Jon Krinn in 2004, and he quickly learned that he was either going to survive, or get thrown out of the kitchen! Those early days at 2941, under Jon's instruction, are what forged his style moving forward with his career. After almost 3 years with Jon at 2941, Jason moved on and eventually landed in Tampa, Florida, where he would stay for a few years before returning to the DC area to work for James Beard award-winning chef Michel Richard first as a chef at Michel at the Ritz in Tysons, and then as executive chef of Central.
Jon and Jason began discussing the concept that would become Clarity early in 2013 and could not be more excited that their dream restaurant is now a reality!
---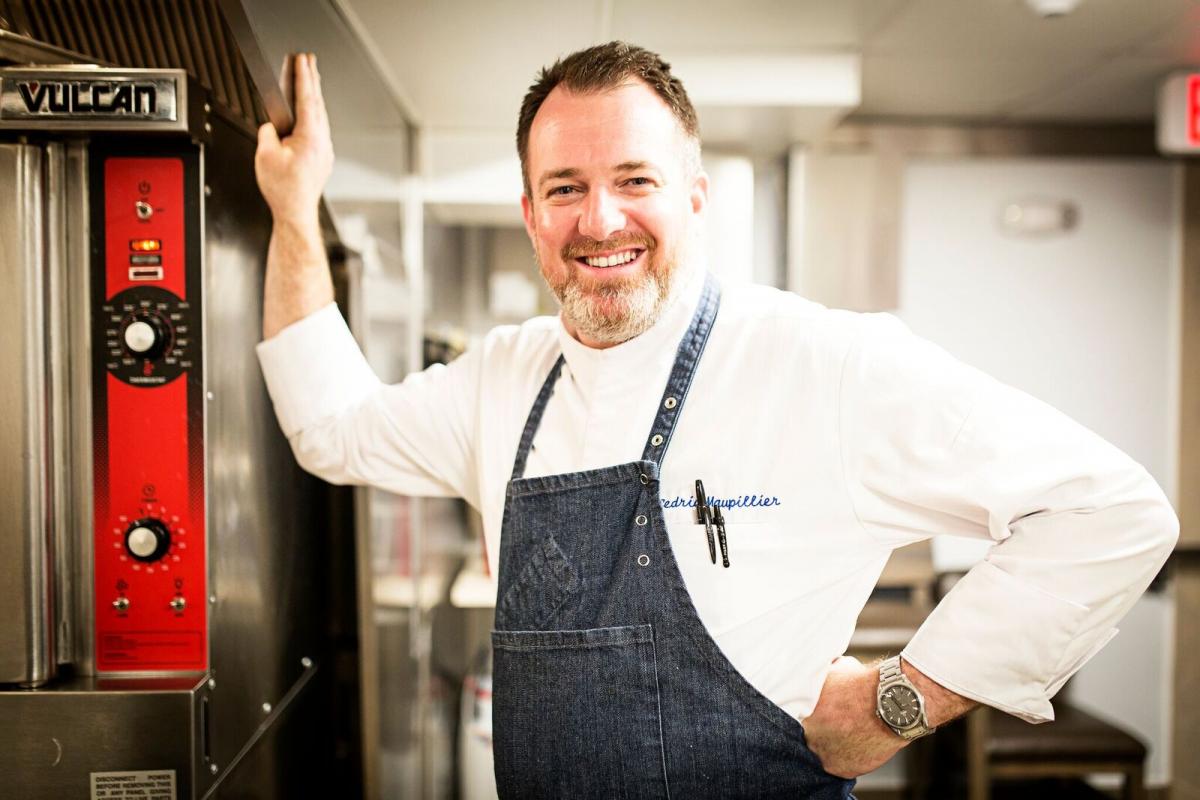 Cedric Maupillier
Chef Cedric Maupillier began his culinary journey at the ripe age of 15 in Toulon. Humble beginnings at Levilly Bakery and Monte Carlo's Café de Paris sparked a passion in the industry that led him back to school where he received his BA in Restaurant & Hotel Management. In November 2015, Chef Maupillier, with business partner Saied Azali, opened Convivial Restaurant in the Washington, DC Shaw neighborhood. Since its opening, Convivial and Maupillier have garnered accolades including a 3 star review from the Washington Post, 3.5 star review from the Washingtonian, and he was a James Beard Award semifinalist for Best Chef Mid-Atlantic for the fourth year in a row. At Convivial, Chef Maupillier incorporates both French and American influences, a fitting combination to his dual citizenship.
---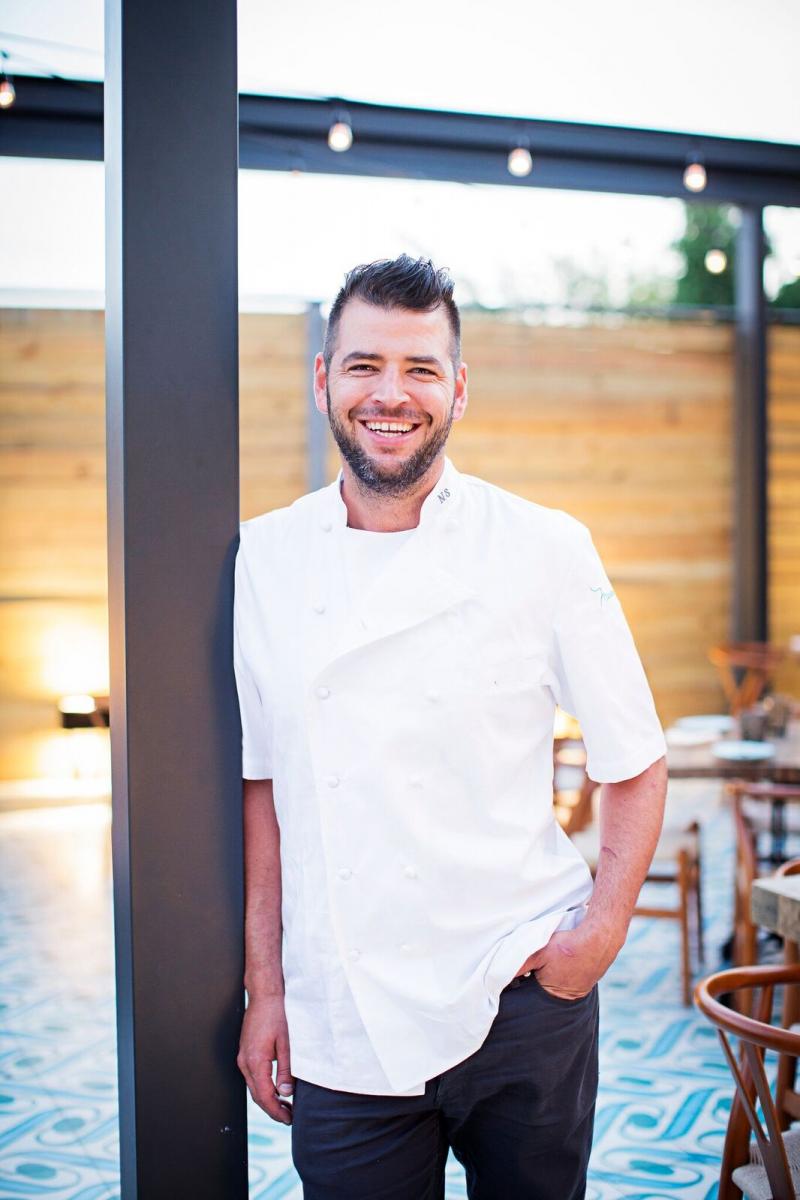 Nicholas Stefanelli is the chef and owner of Masseria in Washington, DC. Stefanelli grew up in suburban Maryland with a strong influence coming from his close relationship to his Greek and Italian grandparents whose culinary heritage was a fact of life. Visiting Puglia, the source of his Italian roots, Stefanelli became enchanted by the masseria, centuries-old agricultural estates whose residents worked the land, created their own food, and hosted visitors, neighbors, and friends with great warmth. Striking out on his own and building his culinary career in the Nation's capital, Stefanelli was determined to recreate that sensibility in his first establishment. The result is Masseria.​
---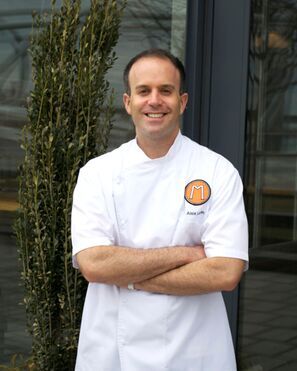 After graduating from Yale and focusing on his career in management and finance, Alex Levin decided to leave the structure of corporate America and attend the Culinary Institute of America in Hyde Park, NY to follow his passion in pastry. He graduated at the top of his class and trained in New York under industry-leading pastry chefs, including Johnny Iuzzini, Francisco Migoya and Noah Carroll at restaurants Jean Georges, Cafe Boulud and the Apple Pie Bakery Cafe.
In the fall of 2013, Alex was tapped by Michael White to serve as Pastry Chef of the DC outlet of Osteria Morini, White's ode to the soulful cuisine and convivial spirit of the Emilia-Romagna region of Italy. In his first year in this position, Alex's desserts were heralded by numerous media outlets, including The Washington Post, The Washingtonian and DC Magazine.