You are here
Christmas in July, Beer Floats and "Mama Ruth Cooks" at Pizzeria Paradiso
Christmas in July is back again at Pizzeria Paradiso's Old Town location this year. Stop by on July 25th from 11:30am - 11:30pm to sample from a selection of draft Christmas beers and bring the whole family to celebrate the holiday with pizza and your very own DIY graham cracker gingerbread house for dessert. Christmas beers on tap include a Gingerbread Stout and Kentucky Christmas Morning from Hardywood, plus The Bruery's 11 Pipers Piping and 10 Lords-a-Leaping. Pizzeria Paradiso Old Town is located at 124 King Street, Alexandria, VA 22314.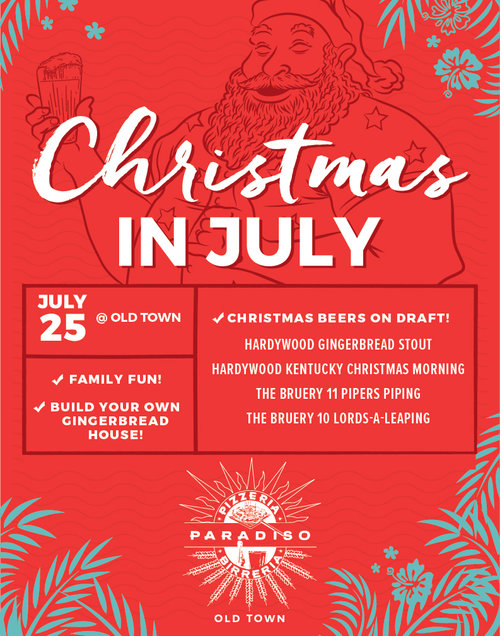 In celebration of the new patio at Pizzeria Paradiso's Spring Valley location, the restaurant will be offering a Beer Float drink special on July 28th to patio guests starting at 11:00am. Adults can indulge in two different beer options provided by RaR Brewing for their float ($8) or can stick a traditional root beer float ($6) that will be also available for underage guests. Pizzeria Paradiso Spring Valley is located at 4850 Massachusetts Ave NW, Washington, DC 20016.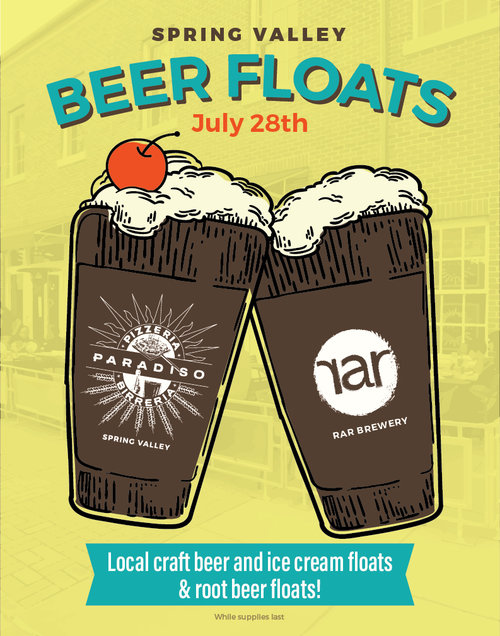 Chef and owner of Pizzeria Paradiso Ruth Gresser will be in the kitchen for a specialty dinner on July 31st at the Pizzeria's Hyattsville location. The "Mama Ruth Cooks" dinner will feature a special three-course non pizza menu for $30 per person and be available from 5:00pm on a first come, first served basis. See the menu outline below for specifics. Pizzeria Paradiso Hyattsville is located at 4800 Rhode Island Avenue, Hyattsville, MD 20781.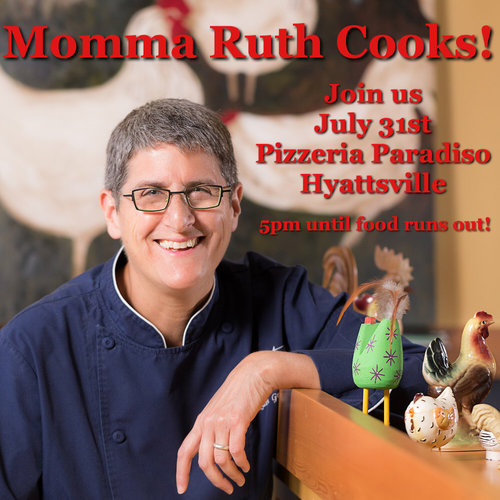 1st Course (your choice of)
Small Mista Salad
Special Sala
2nd Course (your choice of)
Herb Roasted Chicken Thighs, Succotash, Stewed Tomatoes
Cod and Crab Cake, Succotash, Cole Slaw
Dry Rub Pork Shoulder, Succotash, Broccoli Rabe
3rd Course (your choice of)
Tiramisu
Chocolate Almond Cake
Dolcezza Push Pop
Seasonal Fruit Pie
*Menu subject to change without notice*
Related Issues & Advocacy Categories: