You are here
HostMe Looks to Top Other Restaurant Management Services
Washington, DC – Restaurant services vendor HostMe, LLC announced today the complete product launch of HostMe, a modern, customizable front-of-house system that is already revolutionizing the way restaurants do business.
"We're excited to truly bring restaurant management into the digital era," said co-founder Evgeny Popov. "Where other vendors have stopped short of full integration, the HostMe app and hardware bundle offers restaurateurs the opportunity to improve front-of-house operations by transitioning the business away from cumbersome pager systems and toward a tablet- and app-based experience."
HostMe partnered with Heckler Design to create its hardware bundle, which includes a tablet, as well as a high-end "WindFall" stand and cable lock. "Restaurant goers, restaurant owners, and the creators of HostMe all have high standards and demand the very best experiences," said Dean Heckler, founder and lead designer of Heckler Design. "The fact that these folks have unanimously selected WindFall hardware by Heckler Design is a great compliment. By working seamlessly together, restaurant owners can give their customers a streamlined, more interactive and aesthetically pleasing check-in experience."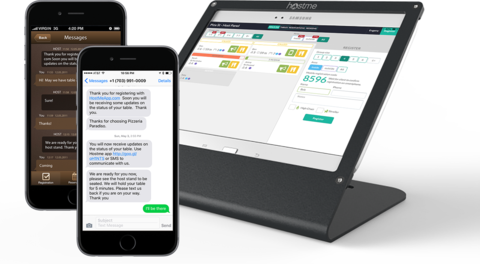 The package is powered by the HostMe app, which combines reservation, wait list, and loyalty program management into one easy-to-use product. An open-platform service allows for API integration, meaning owners and operators can easily merge HostMe's features with existing corporate applications.
Related Issues & Advocacy Categories: