You are here
Kaiser Permanente
A health care plan built for restaurants.
The restaurant business is rewarding but tough. Operators need a health care plan that works as hard as they do. That's why RAMW has partnered with USI Insurance Services and Kaiser Permanente to develop a plan that is flexible, convenient, and affordable, to help operators with their bottom lines, and their employees with their access to the area's top-quality care.1
Excellent care that keeps employees and businesses healthy
In Kaiser Permanente's integrated health system—the leading system in the region—the health plan, doctors, pharmacy, specialists, and medical facilities are all connected to each other, and to the member. So care teams know each member's medical history, and they can work together to personalize the care and help achieve the best health results.
•Preventive care — Preventive care is key to how medicine is practiced at Kaiser Permanente. It can help members avoid health issues and catch others before it becomes serious.
---
1Based on Kaiser Permanente 2019 HEDIS® scores. Benchmarks provided by the National Committee for Quality Assurance (NCQA) Quality Compass® and represent all lines of business. Kaiser Permanente combined region scores were provided by the Kaiser Permanente Department of Care and Service Quality. The source for data contained in this publication is Quality Compass 2019 and is used with the permission of NCQA. Quality Compass 2019 includes certain CAHPS data. Any data display, analysis, interpretation, or conclusion based on these data is solely that of the authors, and NCQA specifically disclaims responsibility for any such display, analysis, interpretation, or conclusion. Quality Compass® and HEDIS® are registered trademarks of NCQA. CAHPS® is a registered trademark of the Agency for Healthcare Research and Quality.
•Specialty care — Members are connected with the right specialists — Kaiser Permanente has one of the largest multispecialty medical groups in the country.
•Support for ongoing conditions — If the member has a condition like diabetes or heart disease, they are automatically enrolled in a disease management program for personal coaching and support.
•Care in the right language — Kaiser Permanente doctors and caregivers provide culturally responsive care in many different languages to serve a diverse membership.
Learn more about what makes Kaiser Permanente unique>>
Quick Stats:
● 12.4 million members nationwide
● Founded in 1945 – practicing medicine for 75 years
● 39 hospitals and 714 medical offices
● Provides care in many states across the country, including all or parts of: California, Colorado, Georgia, Hawaii, Maryland, Oregon, Virginia, Washington, and Washington D.C.
●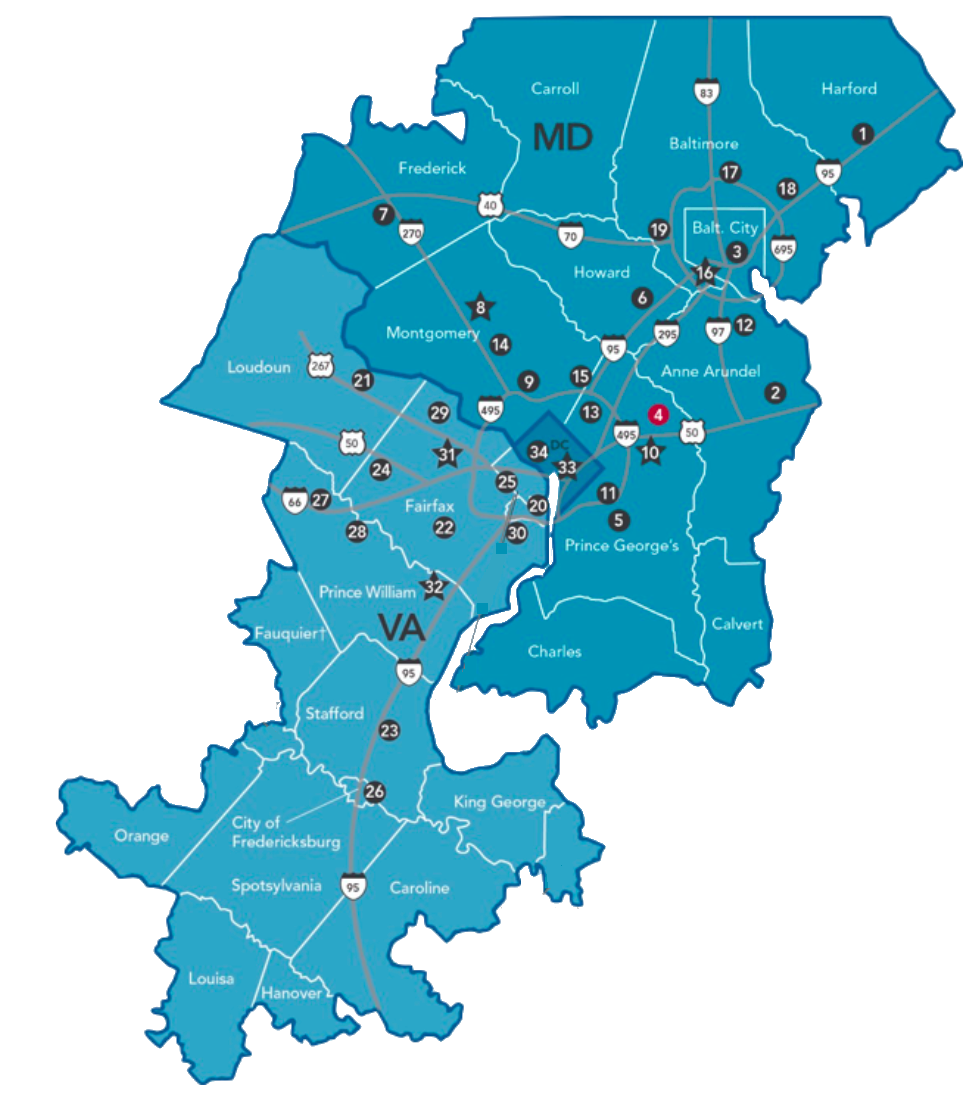 ● In 2019, Kaiser Permanente led the nation as the top performer in 26 HEDIS® (Healthcare Effectiveness Data and Information Set) effectiveness-of-care measures — the most of any health plan.1 The measures include:
"Kaiser Permanente was able to save us 25%. They provide the same plan designs our employees were already familiar with, but now with the ease of having the physicians, labs, xrays, pharmacies and in some cases urgent care, all in one location—an important and improved feature over our prior carrier."
—David Wizenberg, Passion Food Hospitality
Find the plan that fits your restaurant business. And save.
For more than 20 years, RAMW and USI Insurance Services have worked together to develop health insurance options specifically for restaurants. As the region's leading health system, Kaiser Permanente combines care with coverage in order to:
• Deliver an excellent, care experience for our members
• Guide members to utilize their health care more effectively, and
• Produce better outcomes at a competitive cost.
As a member of RAMW you and your employees receive:
• 5% lower than regular rates if you switch to Kaiser Permanente2
• Access to educational resources, insurance advising, and premiere customer support.
Kaiser Permanente offers a full array of plan options covering just about every need, including:
Plan
Details
HMO
A traditional Kaiser Permanente HMO PLAN is not just health coverage — it's a partnership in health. Members receive preventive care services at little or no cost, and online features let you manage most of their care around the clock.
DHMO
Like the traditional HMO plan, members have access to KP Signature Provider Network physicians at any one of 33

Kaiser Permanente

facilities in Maryland, Virginia and DC. To keep premiums lower, some services are subject to a deductible, then copay or coinsurance. Certain services are covered before the deductible, at copay.
HMO Plus
Can be combined with HMO or DHMO plans to provide the added flexibility of coverage for up to 10 outpatient physician visits out of network, including lab and radiology, and 5 pharmacy refills a year with providers outside the

Kaiser Permanente

care delivery system, anywhere in the U.S.
Added Choice
A point-of-service (POS) product that combines an in-network HMO provider option and an out-of-network provider option in one plan. Members can move among the two provider options at any time, so they can always make the best decisions for their health and their wallets. Available as deductible and non-deductible options.
Consumer-Directed Health Care
Deductible plans are paired with a health payment accounts—a Health Reimbursement Arrangement (HRA), Health Savings Account (HSA), or Flexible Savings Account (FSA). It's the fastest growing form of health care coverage in the U.S., giving employees tools to more actively control how their healthcare dollars are spent...and saved.
Flexible Choice
Flexible Choice is like having three plans in one: a health maintenance organization (HMO), a preferred provider organization (PPO), and an out-of-plan option. Members have a choice of a personal doctor for routine HMO medical care, plus the freedom to choose from each of the three provider options each time you need care. There is no deductible to satisfy when care is within the HMO. When receiving care from a preferred provider or a nonparticipating provider there are copays or coinsurance for most covered services after meeting your deductible. An out-of-pocket maximum that limits how much members will spend on most covered services each year.
Virtual Forward
This new plan from Kaiser Permanente offers a cost-effective product for those who prefer the convenience of accessing care virtually, without the need to leave home or work. It provides members unlimited virtual appointments with their Kaiser Permanente's primary care physicians and specialists with a $0 copay. Members who select Virtual Forward can also see a physician in person. The product fully covers the first, in-person primary care visit with no charge as well as annual preventive visits and services.
---
Get Started Today By Contacting Holly Miller,
USI Insurance Services
o: 703.205.8715 | c: 703.403.7211 | 800.792.9800

Holly Miller, SVP and Regional Non-Profit Practice Leader at USI Insurance, is the designated insurance partner who works to secure coverage for many RAMW members. Get in touch with Holly to set up a time to talk about healthcare needs and options.
"Kaiser Permanente was able to offer the same plan designs we previously had—while saving 32%—and also offering a second-year rate guarantee."
—Jeff Owens, CFO, Clyde's Restaurant Group
2 RAMW members with 50+ full time employees (large employers) that do not currently contract for coverage with Kaiser Permanente will be offered premiums that average 5% less than the rates for the same plan(s) offered to the same employer outside RAMW. RAMW members with <50 full time employees (small employers) or with existing KP coverage are not eligible. Valid only for coverage with initial effective dates between 1/1/2021 - 6/1/2021.
Getting The Health Care Restaurant Workforces Need However They Want To Access It
Members have flexible options to get care beyond the doctor's office — and can manage their care anytime with the Kaiser Permanente app or at kp.org.
Getting care:
● Talk with a Kaiser Permanente clinician by video or phone for the same high-quality care as an in-person visit.3
● Get 24/7 medical advice by phone or online.
● Email your doctor's office with non-urgent questions.4
Managing care: Must be registered on kp.org
● Schedule or cancel routine appointments
● Order most prescription refills.
● Check medical records or pay bills.
Care while travelling:
Since keeping members safe and healthy is Kaiser Permanente's first priority, members are covered for emergency and urgent care anywhere in the world. They can also get urgent care at MinuteClinic in select CVS and Target stores when traveling outside a Kaiser Permanente area. There are more than a thousand MinuteClinic locations across 33 states and the District of Columbia.
Learn more at kp.org/travel.
Maternity Care
Personalized care from a dedicated team:
A prenatal care team is there to help keep members and their babies healthy, empower and support them throughout your pregnancy, and help them have the birth experience they want. The care team consists of a doctor and may include a midwife who members can choose to see during their pregnancy.
Support for a healthy pregnancy:
Kaiser Permanente is here for members before, during, and after the birth of thier baby. Visit kp.org/classes to explore classes and programs for expecting parents — including:
● Preparing for childbirth
● Prenatal yoga
● Breastfeeding
● Newborn care
---
Learn more at kp.org/maternity.
Mental Health Services
Thoughts and feelings affect our overall well-being. Kaiser Permanente is committed to helping members achieve and maintain optimal health for their mind, body, and spirit.
● Get support for a wide range of conditions, like anxiety, depression, substance use disorder, and autism spectrum disorders.
● Find care with psychiatrists, psychologists, marriage and family therapists, and more.
● Access a wide range of online self-care resources at any time to help you relieve stress, improve sleep, practice mindfulness, and more.
Learn more at kp.org/mentalhealth.
Fitness/Exercise
Kaiser Permanente members get a special rate on ClassPass
Right now it's especially important to take care of physical and mental health, but gym closures and physical distancing can make it hard to work out. So Kaiser Permanente teamed up with fitness industry leader ClassPass to make it easier for members to exercise from the comfort of home. With this special rate for ClassPass, Kaiser Permanente members can get:
● On-demand video workouts at no cost - 4,000+ online fitness classes — including cardio, dance, meditation, bootcamp, and more — for $0/month.
● Reduced rates on livestream and in-person fitness classes - Free trial plus 20% off a monthly package to reserve in-person and livestream fitness classes at some of the top gyms and fitness studios in your area and around the world.
Get started at kp.org/exercise.
Healthy Resources
● Sign up for healthy lifestyle programs
● Get wellness coaching by phone at no cost
● Mental health and emotional wellness apps
3 When appropriate and available.
4 Available when you get care at Kaiser Permanente facilities.