You are here
RAMMYS 2019 New Restaurant of the Year Finalist Recipes
Springtime recipe from 2019 RAMMYS New Restaurant of the Year Finalist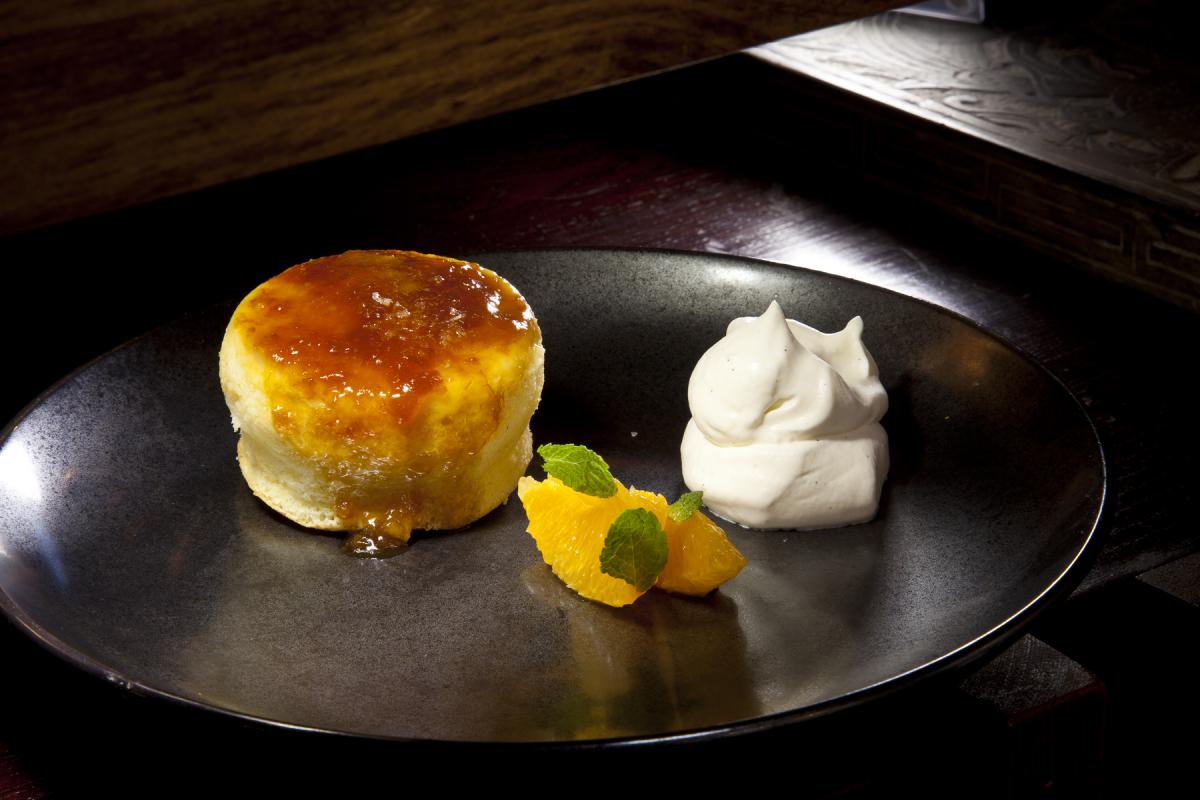 Steamed Yujacha Cheesecake Souffle Recipe
by Pastry Chef Pichet Ong, Spoken English
Steamed Cakes Ingredients (Serves 6)
½ cup (4 oz) Sugar, plus more for lining
½ cup (4 oz ) All-Purpose Flour
¼ tsp Salt
1 cup (8 oz) Milk
1 cup (8 oz) Fromage Blanc
½ cup + 2 tbsp (5 oz) Lemon Juice
4 Egg Yolks
3 Egg Whites
¼ cup + 2 tbsp (2.5 oz) Yujacha
Fresh Fruit (optional)
DIRECTIONS
- Spray 6 large (4-5oz) Asian tea cups with non-stick vegetable oil spray and line with additional sugar.
- Place 1 tablespoon of yujacha at the bottom of each cup.
- In a bowl, whip whites with sugar to soft peaks and set aside.
- In another bowl, whisk together milk, fromage blanc, lemon juice, salt, and yolk, just until incorporated. Sift in AP and whisk together lightly.
- Stir ½ of whites into the yolk mixture to lighten. Fold in the second half. Spoon in 4 oz of batter into prepared molds. Fill hotel pan halfway with warm water.
- Steam covered at 350 degree oven for about 13-15 minutes. They are done when dry to the touch on top. Let cool in pan. Wrap individually until serving.
Soft Whipped Cream Ingredients
1 cup Cream
1 tsp Sugar
A pinch of salt
DIRECTIONS:
- In a bowl, combine ingredients and whip on medium-high speed with a stand or hand mixer until soft peaks form.
- Use same day.

To Serve:
1. Unmold cakes into each serving plate.
2. Serve with a heaping dollop of whipped cream and fresh fruit.