You are here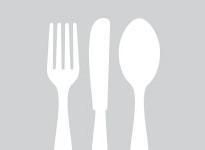 Culinary Arts Paraeducator
DC
Expires on

December 1, 2021
Are you passionate about assisting students in learning culinary skills? Do you enjoy assisting students in classroom instruction? If so, then Carlos Rosario International Public Charter School (CRIPCS) has the perfect opportunity for you.
Carlos Rosario International Public Charter School (CRIPCS) is an adult charter school that delivers high-quality education, career training, and supportive services that enable adult immigrants to realize their dreams while strengthening our community and economy. When you join the team at CRIPCS, you become part of a unique, performance-driven organization where students are the center of our work and excellence permeates.
Culinary Arts Paraeducator
We are in search of a Culinary Arts Training Program Paraeducator who will serve under the direct supervision of the classroom teacher, also referred to as the Chef Instructor. The paraeducator's primary duty is to support and enhance an effective learning environment by working with students in small groups and/or individually. Additionally, the Culinary Arts Training Program Paraeducator provides the Chef Instructor with qualitative data and cultural insight that can help the lead-teacher to tailor instruction and support each student's unique challenges. At times, the paraeducator may lead class activities at the request of the Chef Instructor.
Responsibilities:
• Lead small group activities
• Provide the teacher with qualitative data
• Develop an understanding of individual student needs/challenges
• Support the lead Chef Instructor
• Ability to explain grammar concepts accurately
• Provide whole class instruction for brief periods
• Administrative duties as requested by the lead teacher (bulletin board creation, collecting or passing out papers, making photocopies when necessary)
• Attend professional development provided by the school
• Perform other duties as requested and in keeping with achieving outstanding school, academy, student, and course objectives.
• Performs other duties as assigned
Qualifications:
● High school diploma or equivalent with a minimum of two years of experience in the culinary field (cook, lead cook or other)
● ServSafe Manager Certification
● Successful completion of a formal culinary education
● Experience a role tutoring or as a paraprofessional is preferred
● Ability to tutor basic math and literacy
● Ability to balance multiple tasks and establish task priority
● Demonstrated ability to work as a team player and to function effectively as a team player
● Ability to speak and write English to near fluency
● Ability to fluently speak a foreign language
● Proficient computer skills
● Must be able to provide proof of completed Covid-19 vaccination
● Commitment to CRIPCS's core values and ability to model those values in relationships with colleagues and partners
Please submit your application on Carlos Rosario International Public Charter School's career page at https://workforcenow.adp.com/mascsr/default/mdf/recruitment/recruitment..... This posting will close on December 1, 2021.