You are here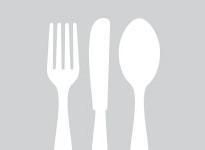 General Manager
1530 Wisconsin Avenue, NW, Washington, DC, 20007
Expires on

April 17, 2019
The George Town Club
is one of the most elegant dining clubs in the United States, established in 1966 for the purpose of bringing together leaders who had an impact on the country and the world through their business, social, political, cultural and civic engagements. The George Town Club has been a focal point for entertaining prominent Washington area leaders in government, business, academia and philanthropy as well as representatives of the diplomatic community. The Club offers a warm, elegant retreat for its members with fine cuisine, gracious service, and a setting that fosters relaxed, personal enjoyment.
The George Town Club seeks candidates for the position of General Manager (GM.) In conjunction with the Board of Directors, the General Manager is responsible for establishing and maintaining the Club vision, mission, and operating standards. The GM reports to the Board of Directors, and works with the Board on long-term planning and development, as well as on special projects as assigned.
Additionally the General Manager's roles and responsibilities include:
Overseeing day-to-day management of all aspects of George Town Club operations including buildings, systems, furnishings and equipment, finances, member relations, services and personnel;

Establishing and ensuring compliance with Club operational standards, policies and, procedures as well as with all applicable federal laws and laws of the District of Columbia;

Providing ongoing leadership in the development of strategic plans and decision-making regarding Club operations;

Providing annual operating and capital budgets to guide financial performance of the Club.

Maintaining a visible presence in the operation of the Club and communicating frequently and effectively with Membership;

Providing the Board with timely and accurate reports to help them fulfil their requirements to oversee the successful operation of the Club;

Maintaining and implementing a schedule of capital improvments and facility rennovations/remediations in consultation with the Board

Recruiting, retaining and leading a best-in-class leadership team to include the Executive Chef, Membership Director, Food and Beverage Director, Banquets Manager, Operations Manager and any other key senior managers approved by the Board of Directors.

Defining clear roles and responsibilities, measurable annual team and personal objectives, training opportuitinies and such other measures as may be needed for members of the senior leadership team to achieve high member-oriented performance and to balance autonomy with cooperative effort and support.
Qualifications
General:
Experience in private club and/or upscale restaurant management and/or similar hospitalitality environments

Experience managing multi-million dollar hospitality and/or food service operation

Track record of effectively leading hospitality and/or food service teams
Demonstrated excellence in organizational management with the ability to coach staff, manage, and develop high-performance teams, set and achieve strategic objectives, and manage a budget

Proven ability to work effectively in collaboration with diverse groups teams
Skills:
Strong customer service mindset with drive for continued improvement

Commitment to results, a "can do" mindset with an emphasis on accountability

Superior attention to detail and organizational skills, including multi-tasking and meeting deadlines in a fast-paced environment
Hardworking and flexible with proven interpersonal skills
Exceptional communication and problem-solving skills

Entrepreneurial, adaptable and innovative approach to business planning
Education:
Bachelor of Arts or Science or relevant experience
Compensation:
The George Town Club offers competitive salaries commensurate with experience and health care benefits. The General Manager position
include
base compensation with opportunities for performance bonuses based on an
agreed upon
structure with the Board of Directors.
Location: Washington, DC