You are here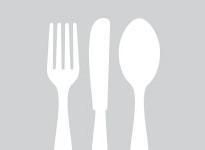 Restaurant Cashier
Tyson West, 1500 Cornerside Boulevard, Tyson Corner, VA, 22182
Expires on

December 3, 2021
Roaming Rooster sandwich is the talk of the town and won the RAMMY award for the hottest sandwich. AS we grow fast around the DC Metro area, our leaders are the key to our success.
Roaming Rooster is seeking a Restaurant cashier with strong experience who can provide front counter service to customers and ensures orders are properly prepared, and efficiently managed.
Responsibility
• Greet all customers with an upbeat, friendly attitude.
• Provide outstanding customer service promptly on time to customers.
• Maintain knowledge of all menu options, take orders, and serve guests.
• Respond to customer inquiries, issue receipts, and record customer suggestions.
• Tally money in the cash drawer at the beginning and end of each work shift.
• Ensure adequate supplies (ribbons, paper, cash drop envelopes, receipts, etc.) are available for
the shift.
• Retain receipts for all transactions and records and reconcile transactions.
• Run necessary reports, complete comp, void, and tip sheets before the end of shift.
• Perform other duties as assigned.
Compensation Details:
Our Benefit,
• 401k plan with company match
• Paid Training
• Signup bonus $400.00
Salary,
$15.00 -$17.00